From its beginnings in the early 20th century, Scandinavian designs streamlined style of modern furniture and decor has become even more popular today.The Scandinavian nations of Sweden, Finland, Norway, and especially Denmark are renowned for their modern living room furniture and interiors. Clean-lined and functionalyet taking on evocative shapes drawn from natureScandinavian design initially helped bring modernism to the masses by making it more humanistic.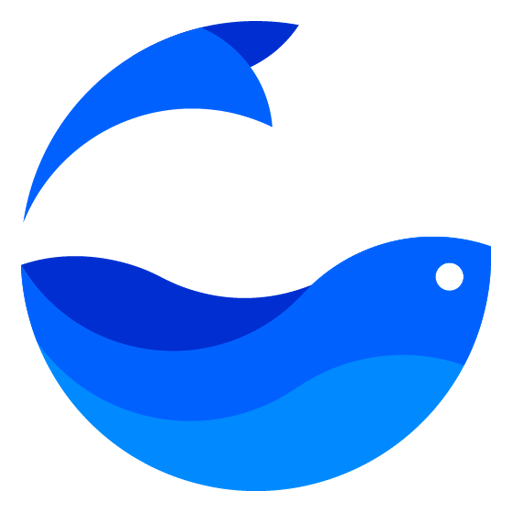 More than that, many classic Scandinavian works have proven to be timeless design icons.The BeginningsIn the early 20th century, the Industrial Revolution and Germanys Bauhaus school inspired many European designers to create furnishings free of ornamentation, yielding a streamlined, machine-inspired functionalism. Scandinavian furniture designers put their own spin on the style, incorporating elements of their longstanding craftsmanship traditions, particularly light-colored woods.
Finlands Alvar Aalto, celebrated architect and modern furniture designer, helped pioneer the use of bending plywood in the mid-1930s. Many of his bent wood pieces are still in production today, such as the Stool 60, which recently celebrated its 80th anniversary, and perhaps the best-known of all his furniture pieces, the Paimio Chair, which was named for the town in which Aalto designed a hospital and all its furnishings.The 1940s and 50sDuring and after World War II, a new generation of Scandinavian designers enjoyed increasing influence, and explored modern furniture designs that combined new materials and familiar natural forms.
Finnish-born architect and industrial designer Eero Saarinen, for example, made his name in the United States while a student at the Cranbrook Academy of Art in Michigan. He co-designed a bent plywood chair with Charles Eames that won the Museum of Modern Arts Organic Design in Home Furnishings competition in 1940.Saarinen would go on to design modern furniture classics like the Womb Chair in 1948 and the Tulip Chair in 1957, as well as architectural landmarks like the St.
Louis Arch and the Trans World Airlines terminal at New Yorks John F. Kennedy International Airport.It was also around this time that Denmark took the lead in Scandinavian design.
Thanks to the success of numerous Danish designers like Arne Jacobsen and Hans Wegner, the phrase Danish Modern became shorthand for Scandinavian design (and middle-class sophistication). Like Aalto, Jacobsen was an architect and furniture designer. He not only created the elegant glass tower SAS Royal Hotel in Copenhagen, but also all of its interiors, including two chairs that became popular worldwide: the Egg and Swan Chairs.
Hans Wegner also became one of the most prolific modern furniture designers. His Round Chair from 1949, sometimes known simply as The Chair, represented his philosophy of continuous purification, with a curving back rail swooping down to form armrests.Embracing new technologies and forms, Scandinavian designers like Poul Henningsen and Verner Panton adopted a more futuristic style, favoring extravagant geometric forms and bold colors.
Henningsens PH Artichoke lamp, designed in 1958, may look like that petal-covered vegetable but does so for a practical reason: to distribute overhead light without glare. It has since become one of the most iconic works of modern lighting design.The 1960s and TodayWhile he started in the 50s, Verner Panton really hit his stride in the non-conformist 1960s and 70s.
His look was all about improbable shapes, vibrant colors and exploring innovative manufacturing processes. Take his Heart Cone Chair, which forms a valentine shape from its oversized wings. And his S-shaped Panton Chair from 1967 became the first chair formed from one piece of molded plastic.
Today, the popularity of Scandinavian furniture has reached every corner of the globe. Many of the classics discussed here are still in productionas well as new designs inspired by themby brands like Vitra, Artek, and Knoll. Scandinavian style has spread to accessories as well, including things like pillows, wallpaper and other decor from Ferm Living, and streamlined kitchenware from brands like Stelton and Menu.
Its easy to see how, over the years, the appeal of Scandinavian design endures: warm modernism with a natural, human feel. Thats something we hope never goes out of style.Classic Modern Design: Scandinavian was Originally published at YLiving in September 2015 RELATED QUESTION Where can I find good Classic Homes furniture?
You can find good classic home furniture in both local as well as online stores. Since you have not mentioned your country or city of residence, it is hard for me to list down some local stores. So, I will suggest you some online stores.
You can try IKEA. It is the leading online furniture stores which delivers internationally. You, however, will have to check if your country is included in their service area or not.
If you are a resident of India, then you can try one of the online stores listed below. Woodenstreet It is the first online custom furniture store in India which delivers in several parts of the country. This store is solely dedicated to home furniture items and hence you can find a huge variety of on their website.
You can even pick you design, and if the design is practical enough to be transformed into furniture, they will do it for you. You can choose your type of wood, finish, fabric, etc. of course from the list of available options.
Pepperfry It is one of the leading furniture stores in India that sells amazing home furniture. It has an extensive list of satisfied customers. Along with furniture, this store also has an excellent collection of home dcor as well as hardware and electrical products.
Fab Furnish It is another leading online furniture store in India which now seems to lose its charm because of the poor quality of services and products. Although I havent shopped anything recently from this website, this is what customer reviews say about this company. You may or may not have a bad experience.